Sensual Love Toys - for your 
Pleasure, Exploration & Healing
Pleasure Up 

Your Life with
YONI EGG ROCKS
The offered Yoni Eggs are from the brand "Yoni Egg Rocks". They produce their eggs fair trade and hand select each stone, feel into it´s energy to then form it into a unique egg for you
Known as the Master Healing Crystal because it contains the full spectrum of light and works on every level to bring the body into balance. Strengthens and stabilizes the body's energy fields and promotes harmony. Amplifies positive thoughts and stimulates positive action when it is needed. 
Buy your new Yoni Egg here!
BLACK JADE
Protects from negativity and fosters the wise use of power. It is said to be capable of discharging any amount of negative energy and is able to keep these energies away from the surroundings of the wearer. It's a calming and strengthening stone. It's useful to clear energies which might be stuck in your Yoni.
Buy your new Yoni Egg here!
GREEN NEPHRITE JADE
It promotes wisdom, balance and peace: As it supports self-healing, it brings balance where it's needed. Jade as a "dream stone," it releases negative thoughts and irritability and soothes the mind.
Green Jade is an abundance stone, representing the flow of Divine energy into the reality of one's life.
Buy your new Yoni Egg here!
AMETHYST
Amethyst helps to calm nerves, promotes sleep, cleanses your aura and transmutes negative energy.
It is very well known as a sobriety stone. It has been used to get rid of addictions & compulsive behaviors.
Buy your new Yoni Egg here!
BLACK OBSIDIAN
Black Obsidian is an incredibly healing, grounding and protective stone. If you are wanting to clear negative energy, release ex-lovers or partners from your womb space or heal from a traumatic experience - black obsidian is the stone for you.
Buy your new Yoni Egg here!
SNOW CRYSTAL
Milky Quartz is associated with the crown chakra – our connection to the higher realms. It strengthens your intuition, aids in finalizing important decisions and also makes you more receptive to etheric messages & those from your heart.
Buy your new Yoni Egg here!
ROSE QUARTZ
This is the stone of unconditional love, romance & forgiveness and brings emotions to the surface to re-connect to your heart. It carries a soft feminine energy of compassion and peace, tenderness and healing, nourishment and comfort.
Buy your new Yoni Egg here!
GOLDEN HEALER QUARTZ
It is considered a Yoni Egg made of very gentle, yet powerful crystal that supports the unfolding of your feminine energies, encourages peace and harmony in all areas of your life & helps to create more balance in your life.
Buy your new Yoni Egg here!
BLACK MOONSTONE
This rare stone is said to reconnect you with your intuition & empathy. It leads the shadow parts from the darkness into the light and awakens our authentic woman that lives within us. It's considered THE stone for beginning a new (life) phase.
Buy your new Yoni Egg here!
Pleasure Up 

Your Life with
YONI PLEASURE PALACE
These toys and accessories are from the brand "Yoni Pleasure Palace".
Each glass and crystal product is GIA certified, 100% body-safe, hypoallergenic, compatible with all lubricants, temperature responsive and free from any petrochemicals, plastics or resins.
Please be aware that most of the products are being send from Australia and custom fees might be charged, when receiving your order in your home country. (Exeption: The Squirt blankets are being shipped from within  Europe.)
WATERPROOF SQUIRT BLANKET
The perfect companion for your squirting experience,  as well as your bleeding days. This leak proof blanket protects your surfaces, allowing you to relax fully into your pleasure and embodied female experience, worry free.  
Buy your Squirt Blanket here!
WATERPROOF SPLASH BLANKET
This quilted fleece blanket is perfect for your sexy winter adventures, with its super soft and cosy vegan polyester texture. 100% water absorbent, the material also stays clean of leaves and grass when used outside. 
Buy your Squirt Blanket here!
WATERPROOF SQUIRT SHEET
This fitted bedsheet is ideal for boudoir action, bleeding, or protecting your bed from spills of any kind. Made of vegan fleece and micro-velvet, this sheet is soft to the skin while absorbing 1 later of liquids evenly. No puddles, no mattress stains.
Buy your Waterproof Sheet here!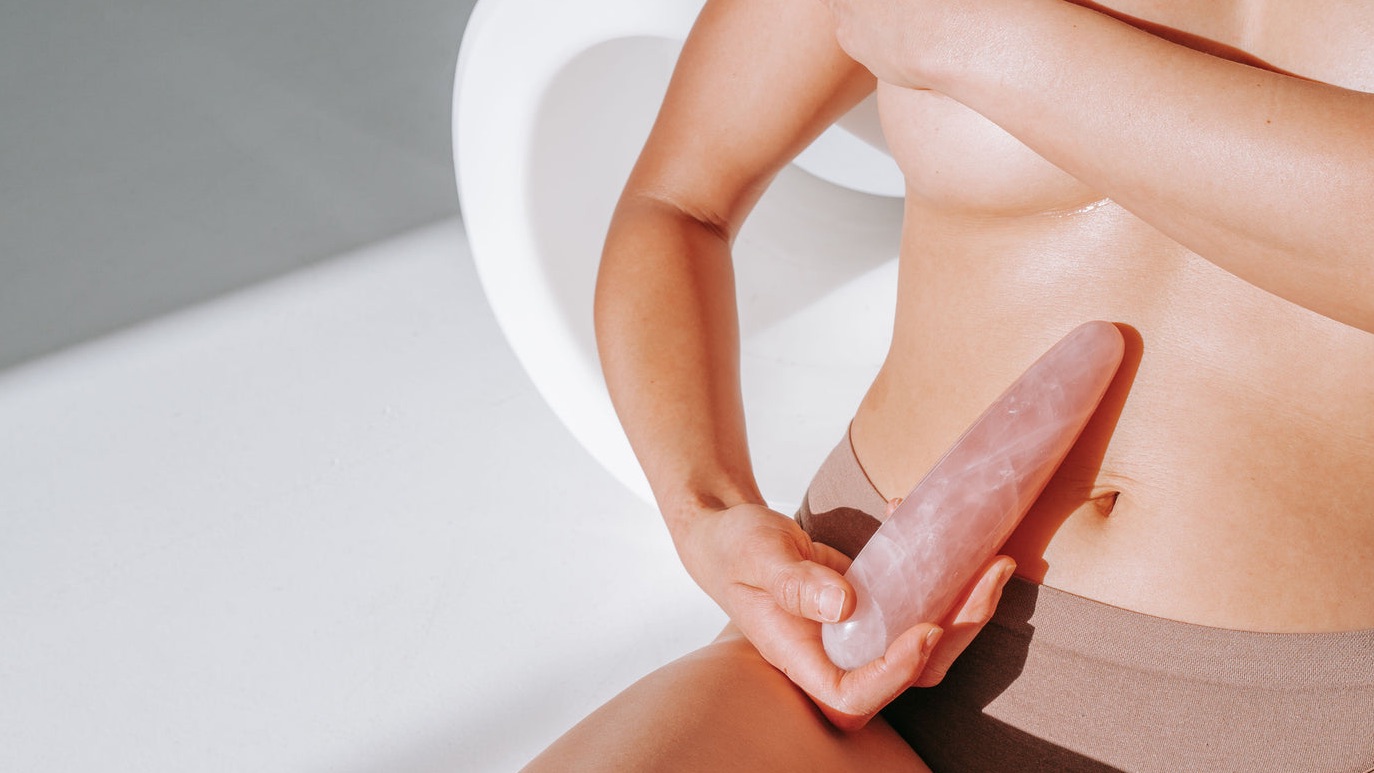 ROSE QUARTZ CRYSTAL DILDO
A straight tipped wand, made from 100% pure Rose Quartz, this wand is perfect for beginners as it's both thick for girth and tapered for easeful entry. This stone anchors you in self love, self acceptance and compassion, while helping you release stuck emotions and heartache. 
Buy your Crystal Wand here!
BLACK MAMBA
This Black Obsidian wand is designed for partner play, with a three-tiered end for anal pleasure and a tip that tickles your G-Spot. The crystal supports the transmutation of shame and trauma while providing grounding through your root chakra during your pleasure experience. 
Buy your Obsidian Wand here!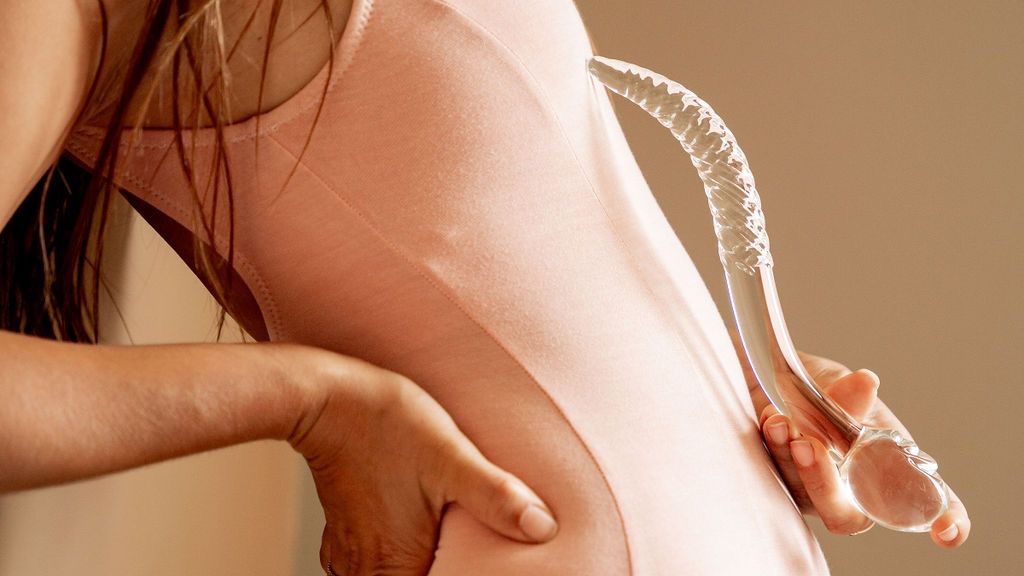 CERVIX SERPENT
This glass wand is ideal for receiving both deep cervical penetration and G-spot stimulation, provoking intense full body orgasms. The finer point is also idea for vaginal dearmouring, releasing knots and tension inside the vagina.
Buy your Cervix Wand here!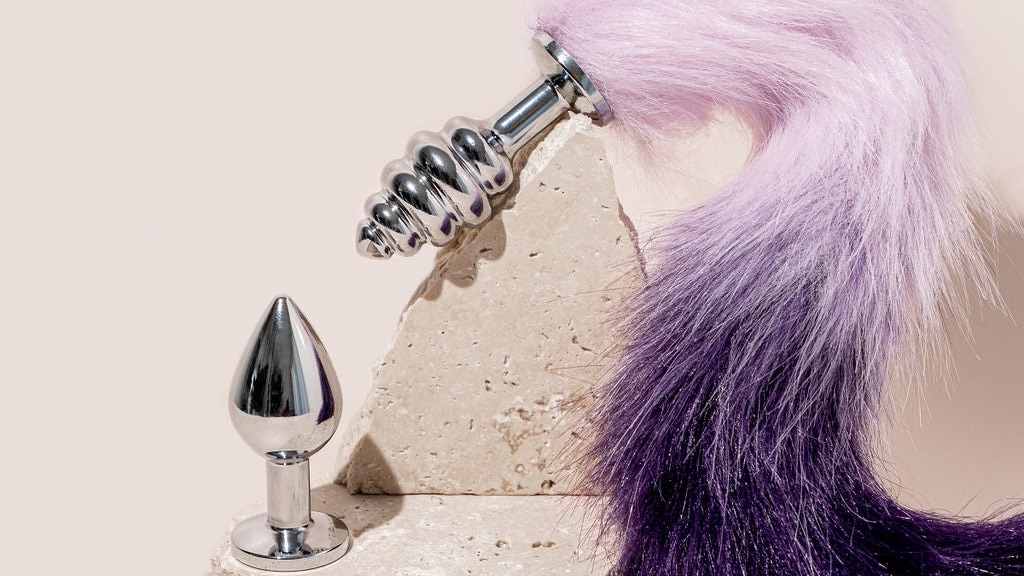 ELECTRA ANAL PLUG
If you like to add a little sass to your butt play, this plug offers cheeky delight with its furry purple foxtail and aluminium knobbed plug. A great option for carnal games and animal play. 
Buy your Anal Plug here!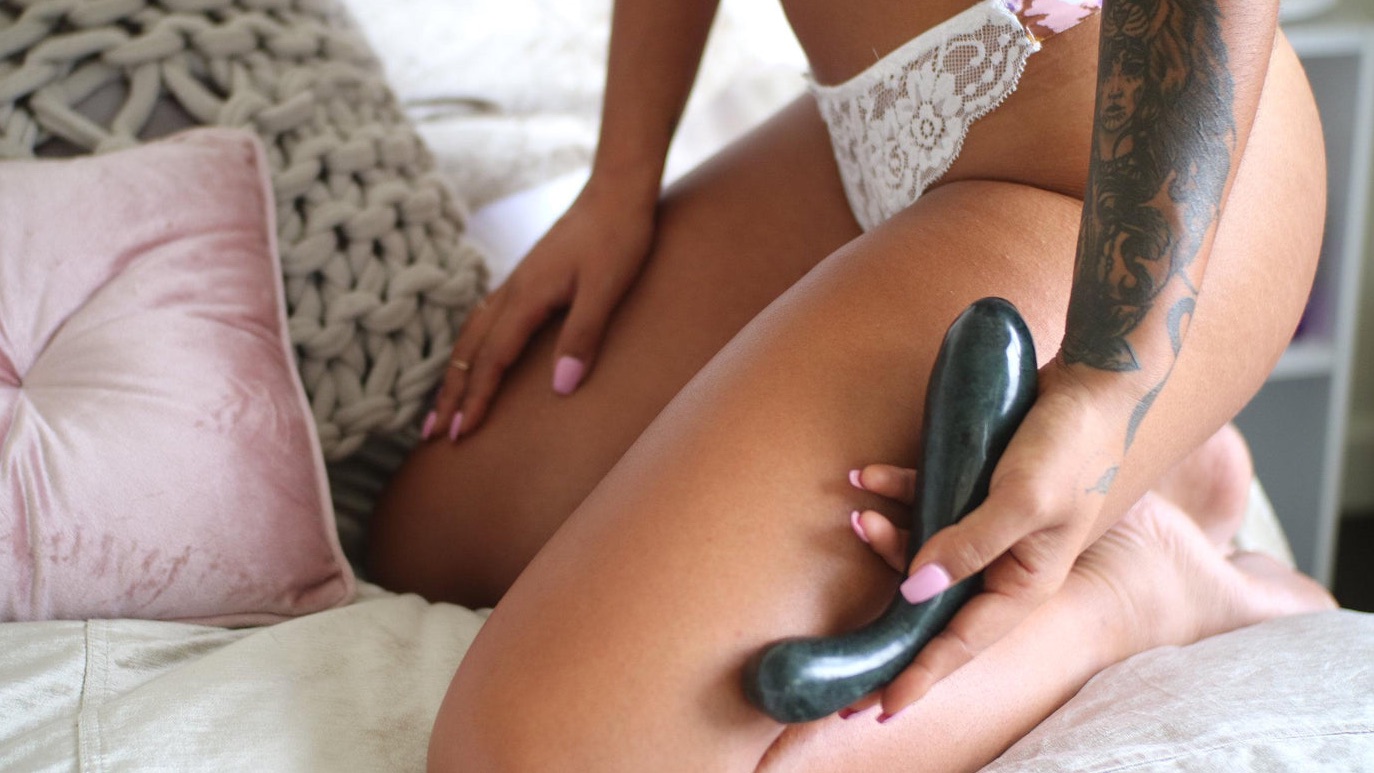 EMPRESS NEPHRITE
This handcrafted curved Jade wand is ideal for deep penetration and G-Spot stimulation, as well as squirting. Jade opens the heart and allows abundance and compassion to flow through you, amplifying the energy flowing through you. 
Buy your Jade Wand here!
VEGAN LEATHER BDSM SET
This 12 piece vegan leather BDSM set in a rainbow hue color is the perfect starter kit for your pleasure exploration. Includes a collar, cuffs, ball gag, blindfold, hogtie, and spanking flogger, and the material is soft to the skin, while still resilient. 
Buy your BSDM Set here!
Stay Connected & Get My Free Mini Online Course

"Sex Magic - From Pain To Pleasure"?